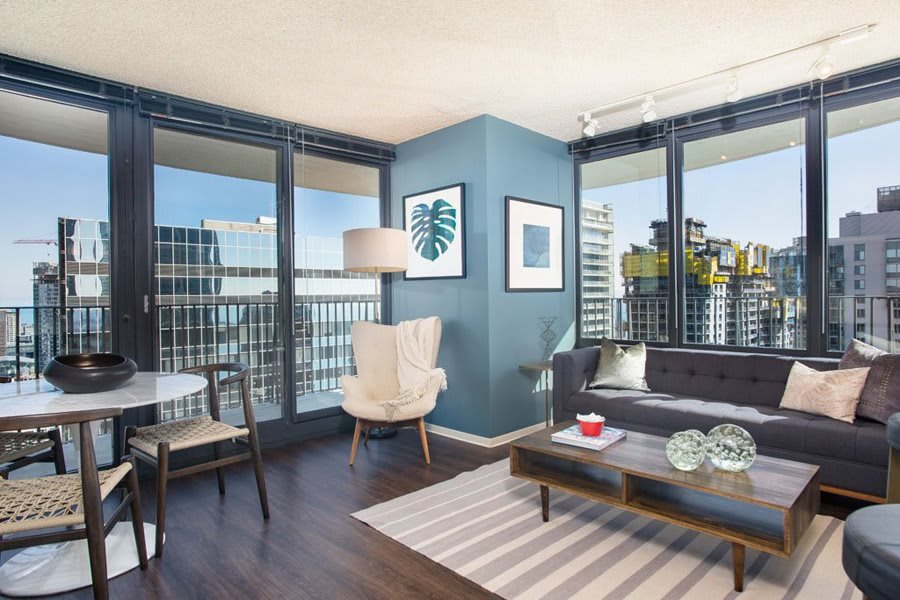 When you're looking for a new piece of Chicago real estate, there are many things to consider as you search and even more questions to answer before you buy. And while certain aspects of the search and the subsequent purchase are identical no matter what type of property you are looking for, there are many nuances to consider that vary depending on whether you're searching for a long-term home, a short-term place to live, or an investment property.
A Question of Space. This might be the most important aspect of your new property to consider if you're planning on calling it home for a number of years. How much space do you really need to be comfortable and how much space is truly ideal? This depends not only on your own preferences, but on the current and future size of your household. Are you planning to increase the size of your household permanently with more kids, a new partner, or perhaps parents or an older relative(s) may move in? Or will you regular require more space on a temporary basis? For example, will you have adult kids visiting with or without grandkids, or parents or older relatives planning to visit often? All of these things should be considered as you decide exactly much "home" you need.
Location, location, location. It's perhaps the most commonly used phrase in real estate, and for good reason location it always matters a lot but in this case, location matters in different ways depending on your plans for your real estate purchase. For instance, you might choose a certain kind of neighborhood and local amenities if you plan to stick around for a while and raise a family or retire there; on the other hand, if it is a short term spot to call home you might place tons more importance on the property's proximity to your job or university. And if it is an investment property you need to consider why others might want to live there and if that particular neighborhood will continue to hold its value for long enough to make it all worth it.
Can it be customized or not? And is that possibility actually desirable or even necessary? It probably goes without saying that if you're planning on living in your new home for several years or longer, you might want to personalize it a little or a lot. If the latter is true, then new construction might be a better choice, otherwise you could be looking at major renovations. On the other hand, short term homes and investment properties might not require the same attention to detail, and any customization should be something that would appeal to a broader market. After all, you and your family won't be the only ones who need to love it.
What Does The Future Hold? Not just for you, but for the property itself. Is it in a trendy or up-and-coming neighborhood, or somewhere more established? Are there good schools, public transit options, and/or lots of dining and shopping options nearby? If not, are there upcoming planned changes to the area, or are you a pioneer - and if so are you comfortable with that? Closer to home, is there lots of new construction in the immediate area or will the views be unobstructed and the surrounding real estate be relatively unchanged for a long while? All things to consider in proportion to how much they have an effect on your goals for the property and its long term value.
At the end of the day, many of the differences between buying a house to live in versus making a real estate investment are simple; choosing a long term home can be a slightly more emotional decision, while buying an investment property is more cerebral - it's strictly business.
Of course, our real estate team would love to help you sort through those questions and their answers - and to help you make the ideal Chicago real estate decisions in general, so
get in touch
with us  and we'll get started on finding your next beautiful home and/or your next brilliant investment.