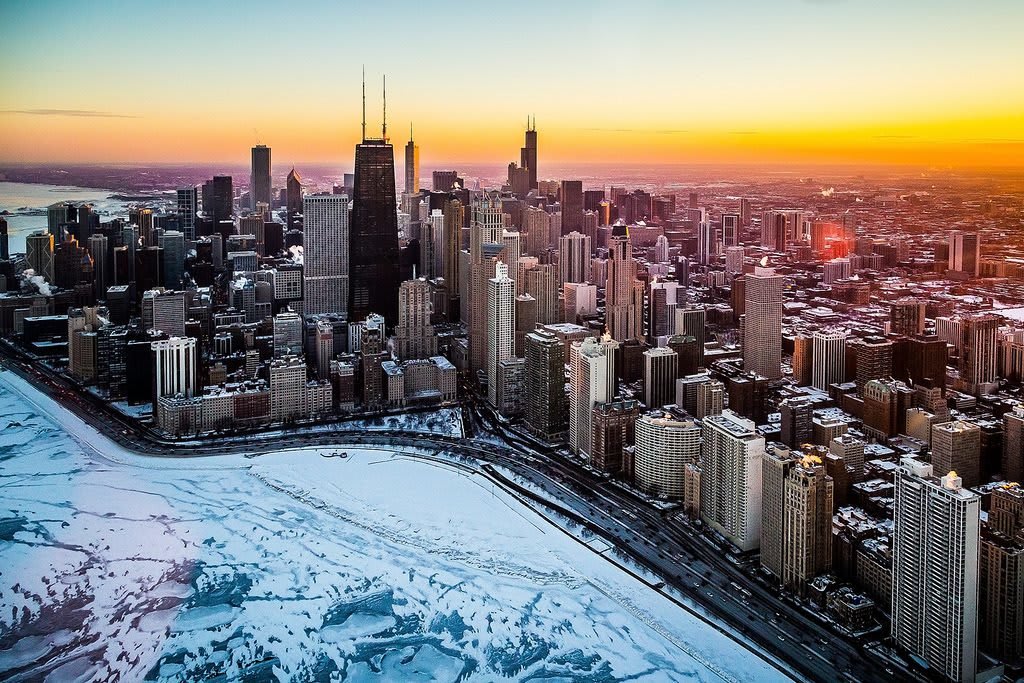 Chicago winters are no joke. And with the temperatures dropping and the polar vortexes looming, if you live here you better be ready to settle in for the winter. New transplant to the Windy City? Have no fear our experienced agents are not only knowledgeable about the Chicago real estate scene, but also about living in the city itself including how to survive our winters.
Moreover, if you are planning on moving to Chicago, don't be afraid of the cold. It's really not that bad, and if you follow the tips below, you may even surprise yourself by enjoying the winter months.
1. Stick to the . Whenever possible, simply stay out of the wintry elements during your daily routine. Residents of Lakeshore East and similar downtown condos have the advantage here, since Aqua is connected to the Pedway itself and the other buildings are situated nearby, so you barely have to go outside at all to visit convenience stores, banks, dry cleaners, restaurants, and many other buildings in the Loop.
2. Layer Up. It's typical advice for anyone who lives or is visiting anywhere that has a bone chilling cold climate, but it really does work. Several thin layers can keep you warmer than one thick one. That said, you will need a good winter coat, waterproof boots, and a solid hat and gloves those are non-negotiable.
3. Make it fun. Go skating in Millennium Park, visit the skiing/snowboarding spots just north of Chicago in Wisconsin, or just go play in the snow! You don't have to be kid to build a snowman, go sledding, or even have a snowball fight, after all. And there are plenty of beautiful parks in Chicago where you can enjoy the winter wonderland that the city has become.
4. Plan A Vacation. As much as we love Chicago, knowing that there is a tropical escape coming up, or a visit to anywhere that is warmer than "Chi-beria" will give you something to look forward to. Got friends who live in Florida, Southern California, or sunny places? Visit them in January or February.
5. Enjoy The Holiday Sparkle. Nothing is quite as luminous as downtown Chicago when it is all lit up for the holidays. With the festival of lights, the Christmas Tree lighting in Daley Plaza, the windows at Macy's, and all the other decorative illumination around the city, all that beauty will almost make you forgot how cold and snowy it is.
6. Check Out All The Winter Events. From the Christkindlmarkt to New Year's Eve and everything in between, there is plenty to do that's mostly indoors. Even trying new restaurants, going to a comedy show or the theater, or seeing a movie can help beat the winter blues.
7. Stay Close To Home. Last but not least, when it gets below zero, stay in your cozy and warm home. Light a fire if you are lucky enough to have a fireplace, and enjoy the hot beverage of your choice. You don't need to go out to have an excellent evening, especially if you live in a comfortable and well designed home or condo.
Want more winter survival tips and considering buying or selling Chicago real estate?
Contact us today
.