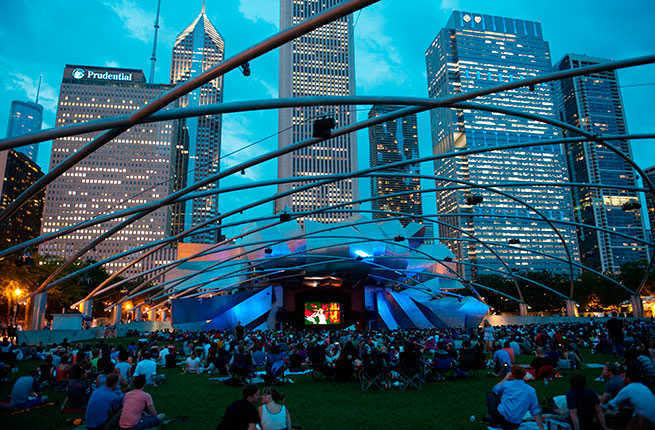 There are so many reasons to love living in Chicago, but there is perhaps nothing more glorious than living in the city in the summer. Here are our top six reasons why we love the Windy City in the warmer months.
1. Baseball isn't just about the games themselves. and we take our ballpark experience seriously. Whether you are a Cubs or White Sox fan, you can enjoy seeing one of your favorite teams in amazing ballparks. Wrigley and Comiskey Park (we refuse to call it U.S. Cellular Field) are both amazing.
2. Outdoor movies - Chicago does this incredibly well and there are plenty of places where "Movies In the Park" happen, most of which are centered around downtown but you can see classic films in many parks and places around the city as well. See your favorite movies in a gorgeous atmosphere in one of the many parks - we suggest the shows at Millennium Park, of course, but there are plenty of similar events around the city.
3. Concerts of all kinds. It doesn't matter what kind of music you're into, Chicago has something for everyone, and pretty much every national and local act come through the city at some point, and all the outdoor venues in and around the city.
4. Dining Al Fresco. Everyone loves enjoying a meal with a great view, and the summer atmosphere in Chicago is something that virtually anyone would envy.
5.Exercising Outdoors. Whether you prefer to run along the Lake or do yoga on your building's deck, or virtually anything in between, there's nothing better than getting in a workout outside in a Chicago summer.
6. Summertime Patios. Whether you are enjoying a cocktail at a trendy rooftop bar or relaxing at a local coffee shop or simply enjoying your own private terrace or balcony, it is time to get outside!