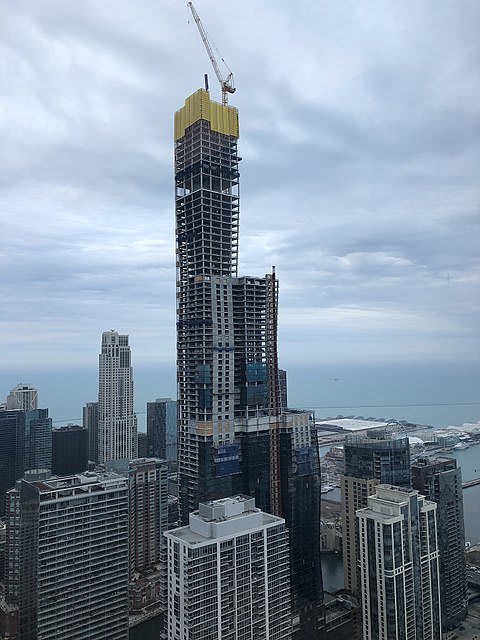 If you're interested in Chicago real estate, there's no doubt that you've seen her work. But have you really gotten to know the woman behind some of the city's most amazing buildings? Meet Jeanne Gang, who's been interviewed by a number of publications including the interview that lets you see the mind behind the skyline.
From towers like Aqua and the upcoming Vista in Chicago to buildings in locations that run the gamut from Brooklyn, New York's Natural History Museum, and San Francisco to Brasilia and Dubai, she's putting her mark on the world. When you live in a Jeanne Gang building, you're living in a piece of history.
We thought what she said about Aqua was particularly interesting for Chicago real estate seekers and industry devotees alike:
"From the first design for Aqua, we've identified a number of strategies for making a tall building more social and helping people get to know their neighbors. That's an ongoing interest, and we've done that through everything from creating balconies that become outdoor threshold spaces to rethinking the common areas within the building and considering how the building meets the ground. With Vista, the building forms three stems and they bridge over a link between two parks. It is possible for people to go right under the building, from one side to another. This connects it to the city. Another interest is how buildings work with the sun. We might use the exterior wall for solar shading or solar access, including angling the glass to reduce heat gain.
But we also look at the play of light and shadow within the unit. We're not only thinking from outside in on these buildings, but also from inside out. We come at it from the scale of the living space, then the scale of the social space, and the scale within the city. High-rises do have a role in terms of the overall skyline, but that's only one aspect of a tall building."
Not only are these high rises beautiful, they are designed to improve residents' lives and create truly exceptional homes. The interview further details how Jeanne and her team are giving back to the community and helping push the architectural profession forward - it's worth a read, especially if you're a fan of her Chicago buildings.