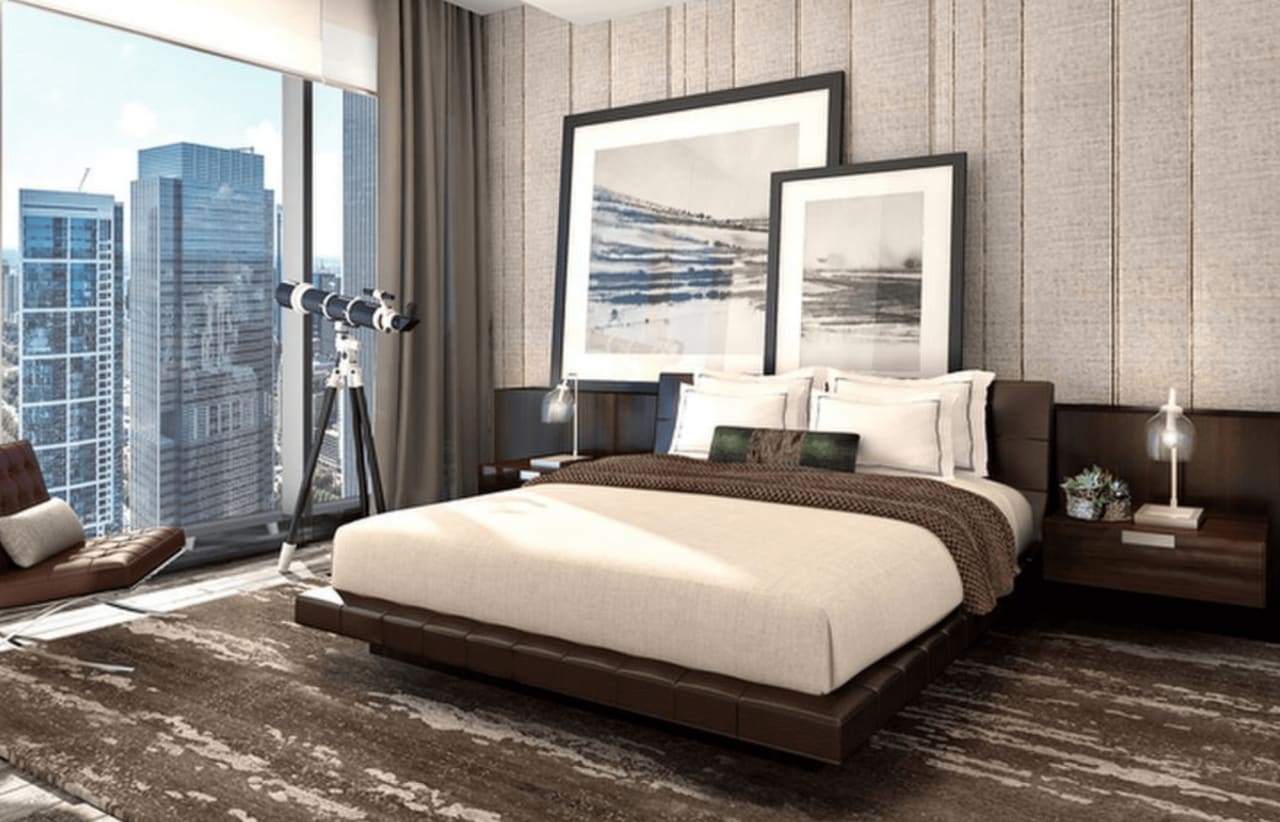 Rendering of 363 East Wacker Drive #2907 (Vista)

While living in the suburbs or the outskirts of Chicago may be much more relaxing than the hustle and bustle of the city, nothing is the same as enjoying the energy of downtown and the surrounding neighborhoods particularly if you have your own pied-à-terre or second home to enjoy it all without having to travel home to the suburbs or further.
Whether you work in Loop or nearby, or simply want a home base in the heart of the Windy City, finding a cozy pied-à-terre with amazing views of the skyline, Chicago River, and Lake Michigan can be easier said than done. Naturally, you desire all the comforts of home, but you also want the convenience of a compact condo that's near everything from the city's best restaurants to high end grocery stores to cozy coffee shops and casual pubs. What's more, you'll want to be near all the culture (museums, theaters, and art galleries) that the city has to offer - and in our luxury condos, you'll be within walking distance or a short cab ride away from everything. In fact, Lakeshore East has one of the city's best .
Granted, you may not need as much space for your second home - a one or two bedroom condo might be the perfect fit, especially for a single individual or a couple with no kids, or adult children who only visit once in a while. However, if you have dogs you will want to ensure that the property is dog-friendly and has amenities like dog parks and walkable areas nearby, since it is most likely you'll be bringing your dogs with you at least some of the time. You'll have no worries at Lakeshore East - we welcome pets of (nearly) all kinds!
Also keep in mind the amount of storage space you'll need. Since this is your second home in Chicago, you most likely won't require as much closet space (although with all the amazing shopping we have downtown and in the neighborhoods, you never know...). However, you may want to look out for high end kitchen appliances if you love to cook, and in-unit laundry is desirable in general. In addition, elegant outdoor spaces and building amenities such as a high-end athletic center, swimming pool, and more also can make your pied-à-terre an amazing escape. After all, shouldn't your second home feel like a vacation destination?