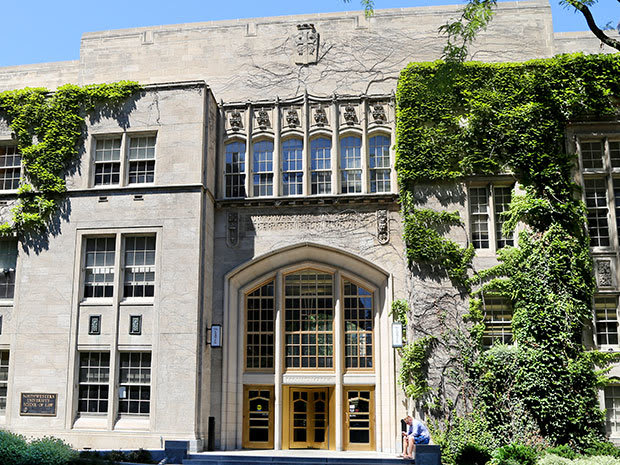 Getting an amazing education is one of the most important, enriching, and valuable endeavors that anyone can embark upon, and Chicago is one of the best places to do that no matter where you live now!. In our humble opinion, it's more than worth moving to our beautiful city to study. Whether you are interested in a Bachelor's, a masters, a PhD, medical school, law school, or studying the fine arts, Chicago could be the place for you. The city is one of the best places for international students as well cosmopolitan but also offering the best of American life, and it is basically located in the center of the country, making it the ideal base for exploring the rest of the United States.
Here's a full list of the best in Chicago and we've chosen some highlights below.
University of Chicago - One of the best schools in the world is located on the South Side of Chicago, and it has a gorgeous campus that looks like it could be straight out of a movie set (pictured above).
Northwestern University - Another stellar school, the main campus is just north of Chicago in Evanston (but that's an easy commute), and the medical school and law schools are downtown.
DePaul University - Located in Lincoln Park (one of the most desirable neighborhoods in Chicago), this is a wonderful place to learn - and enjoy all that the Second City has to offer, of course.
Roosevelt University - Situated just south of the Loop, this is a great choice for undergraduates as well as full time professionals who are looking to add to their skill set with another degree.
Loyola University - This remarkable school is in Rogers Park, which is a fascinating area in its own right, but also allows for easy access to the rest of the city and the north suburbs
Columbia College - A great place for aspiring graphic designers, musicians, dancers, actors, and other creative types, this might be the Midwest's premier school of its kind.
Chicago City Colleges - There are a variety of options located in various neighborhoods, depending on what type of degree you are looking for, where are you are living (or planning on living), and what type of schedule (full time or part time) you need.
Local Campuses - Chicago is home to lots of secondary campuses from other Illinois schools and even out of state schools, including University of Illinois, Notre Dame, Valparaiso, University of Indiana, and more. So even students from these schools can consider calling Chicago home (at least for a semester or two), or going back to school in the Windy City for a masters or PhD.
Interested in purchasing real estate to live in while you study in Chicago? We'd love to have you and our experience real estate agents can help you find the ideal property to invest in while you invest your education - and yourself - at the same time.
Get in touch
with us today!