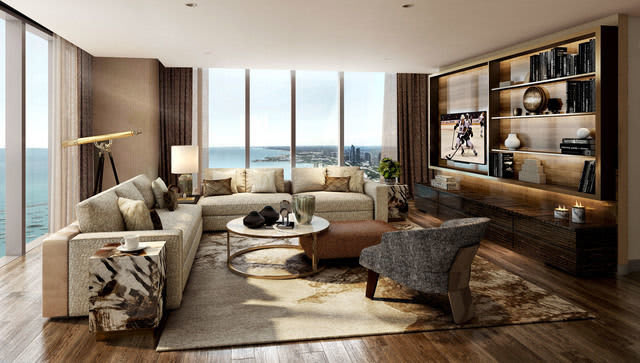 The living room is most likely where you spend most of your waking time when you're at home, so why not make it perfect?.
There are two key factors to consider when you're creating the living room of your dreams - style and comfort.
Style is pretty obvious. You want something that fits in with your overall aesthetic as well as the architecture of your home; things should be somewhat harmonious without sacrificing your favorite pieces and colors. What's more, you probably have a few favorite items that you want to show off, such as artwork you've collected or statement pieces of furniture that you love.
Comfort is also key. For instance, a great couch or easy chair with a good view of your TV/entertainment center (as well as views of the city if you're in downtown Chicago) are essential, along with plenty of comfy seating for guests and any pets you may have! Balancing comfort and style and making your living room harmonious with the rest of you.
If you work with the real estate team at Magellan Realty, we can connect you with plenty of experienced interior design professionals who will help you make the most of your downtown condo or other living space, and create the living room of your dreams!
Get in touch
with us today.