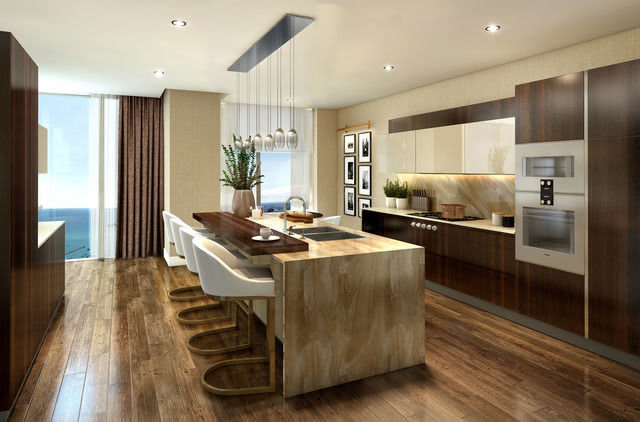 There's no denying the fact that the kitchen is the center and the true heart of the home. And while the properties we list all have (or will have, in the case of new construction), beautiful kitchens with amazing finishes and high end appliances, there's something to be said for making your kitchen your very own and customizing it to suit your exact needs and desires.
Start With Your Dreams
Do you fantasize about having expansive counter space or a huge kitchen island? How about state of the art appliances so you can create meals that are true works of art? Do you want an eat-in kitchen or do you prefer a more enclosed space? And it's also important to understand the rules and regulations of the building you live in, and any guidelines from your homeowners association. Also consider how you actually cook - do you cook and entertain a lot? Or are you more of a takeout person? Keep in mind that the kitchen is likely the most high traffic space in your home as well, so finishes need to be more durable than most.
Work With Your Home's Architecture
In general, a kitchen should be enjoyable to cook and dine in, but it should also exist in harmony with the architecture of the property and maintain the flow and style of your home. For instance, more rustic cabinetry and finishes might seem "off" in a very contemporary home, and vice versa for something super modern in a more traditional home. Don't know where to start? Create an account on Houzz and/or Pinterest and start gathering images.
Our team of interior design professionals works with our clients to help them design and build their dream spaces. Interested in learning more?
Contact our team
of real estate agents today!