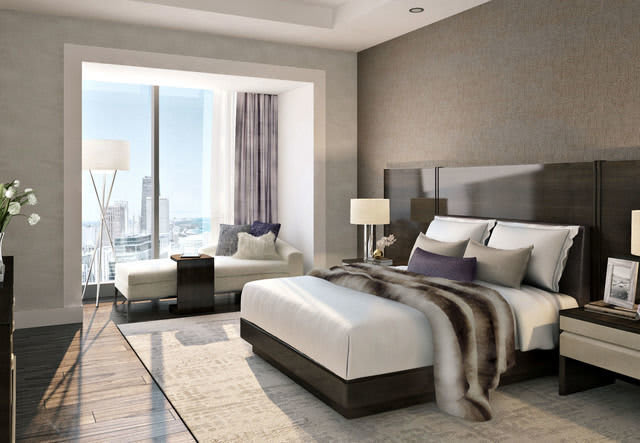 Your home is your sanctuary and your bedroom might be the most important aspect of that. Designing your ideal bedroom that reflects your taste, personality, and individual style that's also relaxing as well as functional is easier said than done, which is why we often recommend that our clients work with our experienced design professionals in order to make their dream bedrooms come to life. After all, it's important to have a comfortable and calming bedroom to retire to every night and start your day in every morning; in fact, your master bedroom should probably be the first room in your new home that you decorate!.
What's more, your bedroom is often the most personal area of your home. Guests don't tend to hang out in the bedroom in most cases, so you can feel free to make the space a true reflection of your personality. Start by deciding if you want your bedroom to be calm and relaxing, bold and vibrant, or themed in a particular way. Bedding is perhaps the most important to choose first as well, so pick something you love (and find super comfortable to sleep on) and build on that.
Granted, the bedroom should flow with the architecture and overall aesthetic of your home and the building (in the case of a townhome or condo), but there's perhaps the most room for interpretation in regard to the bedroom. Think about the aesthetic that would make you happy to start and end every day in, and go from there.
Interested in creating your ideal bedroom (and more) in Chicago?
Get in touch
with our team of experienced real estate agents today!