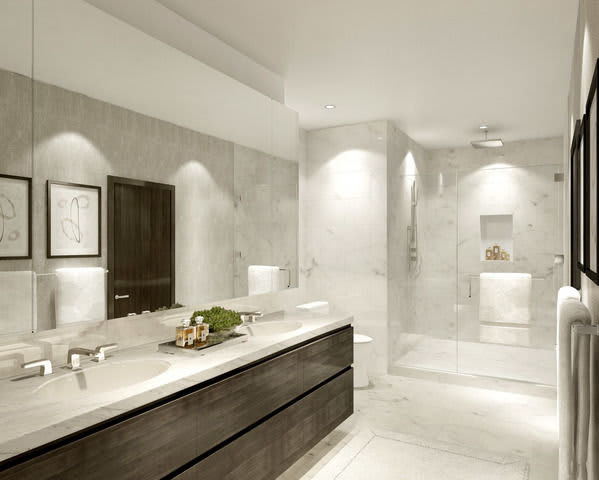 The bathroom might be the most overlooked room in your house, design wise. We all need them, but most of us tend to stick to the basics and keep things simple. Plus, the design decisions you make in the bathroom tend to be more permanent (it's a lot harder to change up tile than it is repaint a wall, for instance). However, having a beautifully done bathroom can brighten your day it can even become your own at-home spa experience of sorts.
Which is why we always suggest that you work with an experienced professional when designing the bathrooms in your new home! They can distill your ideas into something that truly fits your personality but also has resale value if you decide to move (or just change it up) in the future. Plus they can help you find things like unique and luxurious towels, linens, and shower curtains that you enjoy that are easy to switch around if you change your mind. Interested in working with us?
Get in touch
with our real estate team today!.